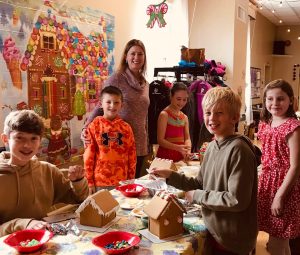 "Behold, I am making all things new." – Jesus, Revelation 21:5
We like to follow Jesus' example… Here's where you'll find upcoming events and news from Christ Church in La Plata!
Want to keep up? Subscribe to our weekly E-News here!
Upcoming Events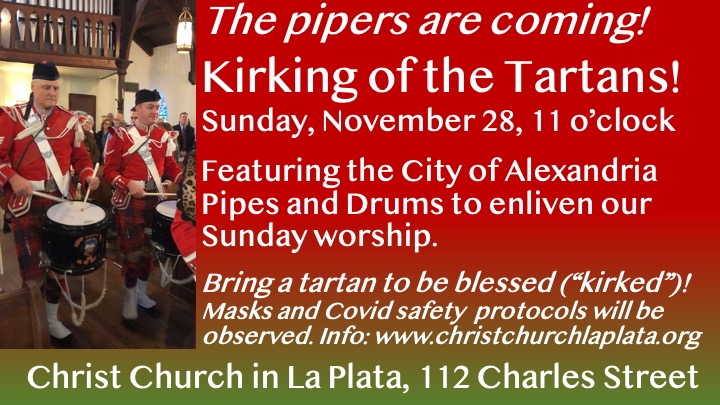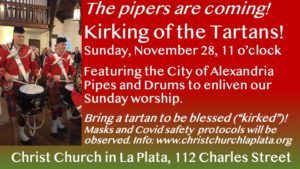 KIRKING OF THE TARTANS RETURNS! Sunday, November 28, 11 am
A somewhat reduced but no less festive Kirking of the Tartans service will be held at Christ Church on Sunday, November 28 at 11 o'clock. Pipers from the City of Alexandria Pipes and Drums will join us. Anyone who has a tartan to bless ("Kirk"), please bring it along – and gentlemen, if you have a kilt…
Spread the word! Share the Facebook event to invite friends. 
TELLING THE STORY OF
CHRIST CHURCH, DECEMBER 5
Please plan to stay after worship on Sunday, December 5th for Lunch and a Story Circle.
(Sign up here for lunch, which will be served with Covid precautions; if you don't feel comfortable sharing lunch, please feel free to bring your own. Sign up either way.) 
As part of our Tending Our Soil thriving congregations initiative, we will gather to tell the story of Christ Church in La Plata – not just the history, though there is a lot of that, but what has each of us brought to this story, and what we do now that spins the way our story is formed. We need to know our story in order to tell our story, and we need to be able to tell our story in order to be able to invite other people into it. You're a part of this story!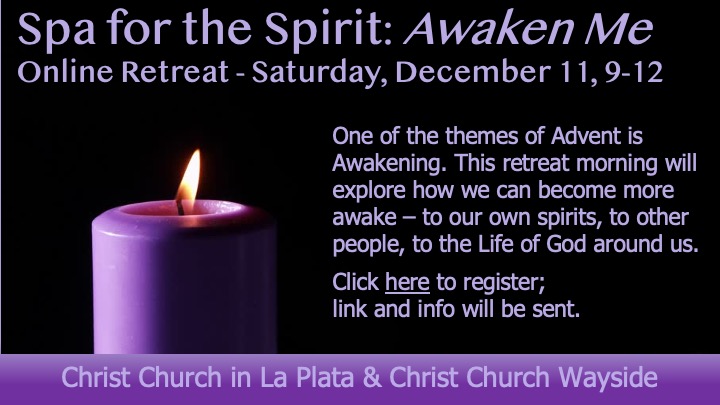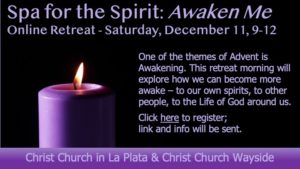 ADVENT SPA FOR THE SPIRIT: AWAKEN ME December 11, 9-12
One of the themes of Advent is Awakening. This retreat morning will explore how we can become more awake – to the quiet yearning of our own spirits, to the life in other people, to the Life of God around us. Take some time for your spirit in this holy season of preparation – the baking, shopping, wrapping and decorating can wait for three hours.
Join Rev. Kate online Saturday, December 11. We'll start at 9 and end by noon. Click here to register; link and info will be sent.  Share the Facebook event  to invite friends.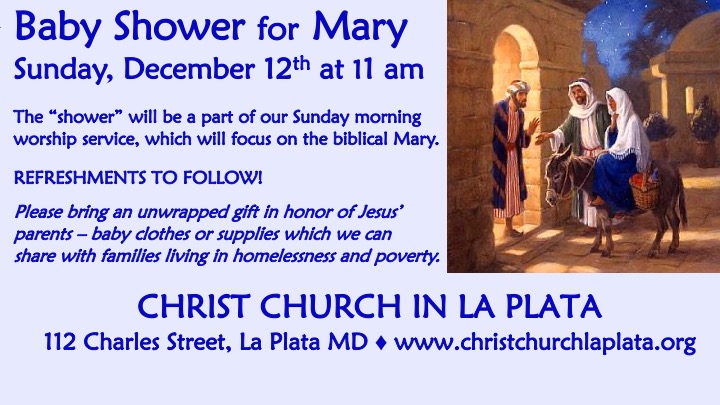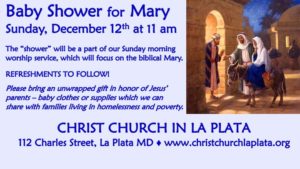 BABY SHOWER FOR MARY December 12, 11 am
We will celebrate our traditional Baby Shower for Mary (and Joseph…) during our regular worship service. We will focus on the biblical Mary – and in her honor gather up gifts of baby clothes or supplies which we can share with families living in homelessness and poverty. Please bring these unwrapped. Reception to follow!
Share the Facebook event  to invite friends. 
Calendar link