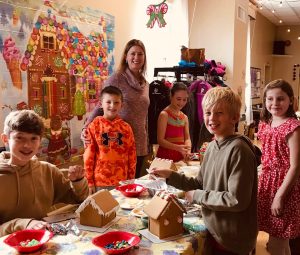 "Behold, I am making all things new." – Jesus, Revelation 21:5
We like to follow Jesus' example… Here's where you'll find upcoming events and news from Christ Church in La Plata!
Want to keep up? Subscribe to our weekly E-News here!

---
Open Mic Night
Tuesday, February 11, 7-9 pm
Music by new artists and seasoned performers; plentiful refreshments! Doors open at 6:30, music starts at 7. No charge.
Enter on Church Street (across from Courthouse).
Party for Mardi Gras!
Sunday, February 23
Party at 6 pm, following Launch of Christ Church Casual worship service at 5
We are putting the Party into Mardi Gras! Join us for a feast of New Orleans cuisine, beads, zydeco and fun! No charge; donations welcome.
The Party starts at 6; all are also welcome to the launch of our Christ Church Casual worship service at 5 pm – enter through the doors on Church Street (across from the Courthouse). Live band and lively worship for the whole family – and those without family.  Flyer-Mardi Gras 2020
Upcoming Events
Date/Time
Event
February 29
7:30am
Worship
Christ Church La Plata La Plata MD
February 29
11:00am
Worship
Christ Church La Plata La Plata MD
March 07
7:30am
Worship
Christ Church La Plata La Plata MD
March 07
11:00am
Worship
Christ Church La Plata La Plata MD
March 15
7:30am
Worship
Christ Church La Plata La Plata MD
Calendar link