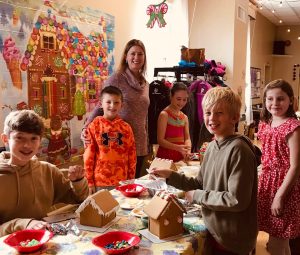 "Behold, I am making all things new." – Jesus, Revelation 21:5
We like to follow Jesus' example… Here's where you'll find upcoming events and news from Christ Church in La Plata!
Want to keep up? Subscribe to our weekly E-News here!
From March 12-25, all Episcopal Churches in the Diocese of Washington will be closed as a precaution concerning the spread of COVID-19. Some worship services and meetings will be held online. Check here or our Facebook page for links.
Join an online service of Compline (Night Prayers) every evening at 8 pm (except Friday) – link here. 
Upcoming Events
Date/Time
Event
April 05
7:30am
Worship
Christ Church La Plata La Plata MD
April 05
11:00am
Worship
Christ Church La Plata La Plata MD
April 12
7:30am
Worship
Christ Church La Plata La Plata MD
April 12
11:00am
Worship
Christ Church La Plata La Plata MD
April 19
7:30am
Worship
Christ Church La Plata La Plata MD
Calendar link