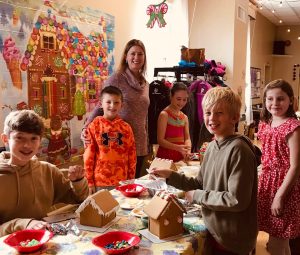 "Behold, I am making all things new." – Jesus, Revelation 21:5
We like to follow Jesus' example… Here's where you'll find upcoming events and news from Christ Church in La Plata!
Want to keep up? Subscribe to our weekly E-News here!
At least through May 16, all Episcopal Churches in the Diocese of Washington will be closed to help reduce the spread of COVID-19. All worship services and meetings will be held online. Check here or our Facebook page for links.
All events can be accessed at this link; pw: LPWay; or by phone: +1 646 558 8656,  Meeting ID: 609 359 4889.
On Wednesday, April 22, we will launch Christ Church Connects, a Wednesday evening gathering for study and prayer. We will be exploring the Gospel of Mark, a whirlwind tour of Jesus' life and ministry.
Upcoming Events
No Events
Calendar link